The Seljuk Han of Anatolia
DOGALA HAN
---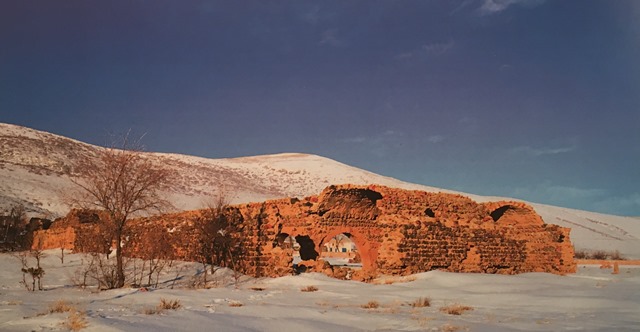 Karpuz Anadolu Selçuklu Eserleri (2008) v.2, p. 232.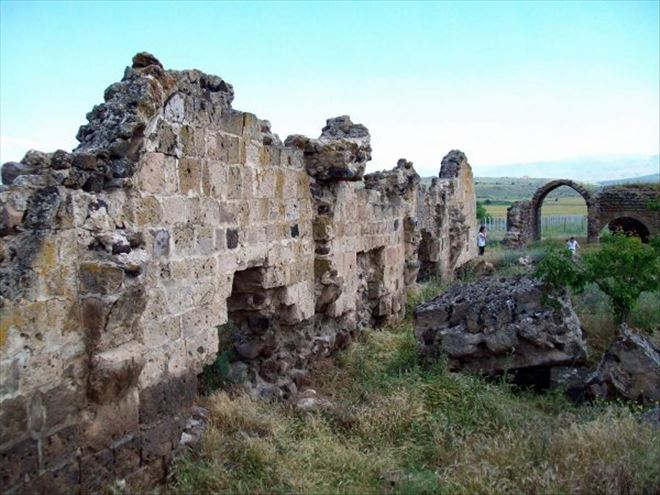 photo from internet
DISTRICT
03 AFYONKARAHISAR

LOCATION

The Dogala Han is located in the village of Dogala on the Derinkuyu-Nevşehir Road (38◦25'52.88◦N /34B◦35'49.73). It is also known as the Derinkuyu-Dogala Han. It has both a covered section and a courtyard.
NAMES
DATE

REIGN OF
INSCRIPTION
PATRON


BUILDING TYPE
Covered section with an open courtyard (COC)
Covered section is smaller than the courtyard
Covered section with 3 naves (a middle nave and 2 lateral aisles) perpendicular to the rear wall
5 lines of support vaults parallel to the rear wall

DESCRIPTION

DECORATION

DIMENSIONS
Total area: 1800m2
Area of hall: 440 m2
Area of courtyard: 1,100m2

STATE OF CONSERVATION, CURRENT USAGE

BIBLIOGRAPHIC REFERENCES
Karpuz Anadolu Selçuklu Eserleri (2008) v.2, p. 232.
©2001-2017, Katharine Branning; All Rights Reserved. No part of this site may be reproduced in any form without written consent from the author.