Hizir Ilyas Kiosk
Erkilet (Kayseri) Turkey
---
This small Seljuk pleasure pavilion, also called the "Hidirellez", was probably used in the summer to escape the heat and to enjoy the countryside. Located in Erkilet, a northern suburb of Kayseri, it is built atop a large Hittite burial mound, and can be seen from a great distance away.
This summer residence was built by Sultan Giyaseddin Keyhüsrev II in 1241. The original inscription plaque is now lost.
The plan consists of a central corridor giving access to several vaulted rooms and a decorated mosque immediately to the right of the entry. To the rear, a staircase leads up to a terrace providing a spectacular 360 degree view over the entire Meshediyye Plain and the city of Kayseri. Due to this strategic view, the pavilion must also have served as a military observation post.
The distinctive feature of this kiosk is its white marble entry gate, comprised of 2 panels with a geometric polygonal pattern and 2 side niches. This entry door rivals with the finest han portals of the era. It is the only marble portal known in Seljuk architecture.
Built of finely-cut stone, the Hizir Ilyas Kiosk is a rare example of Seljuk civil architecture. The kiosk was saved from razing in 1994, and is currently being converted into a cafe-night club. The combination of its historical and dramatic setting, dazzling white portal, constant cool breezes, beautiful view and the absolute silence of the setting confer a magical atmosphere.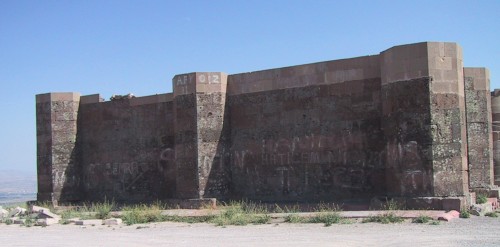 general overview, 2005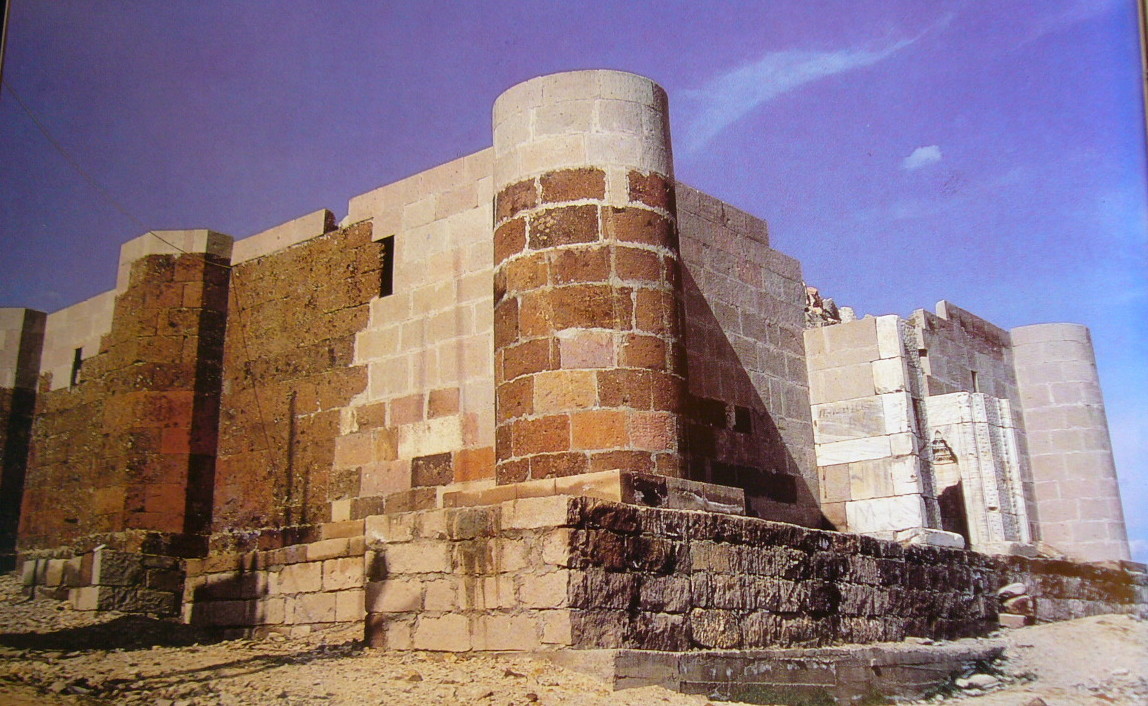 2009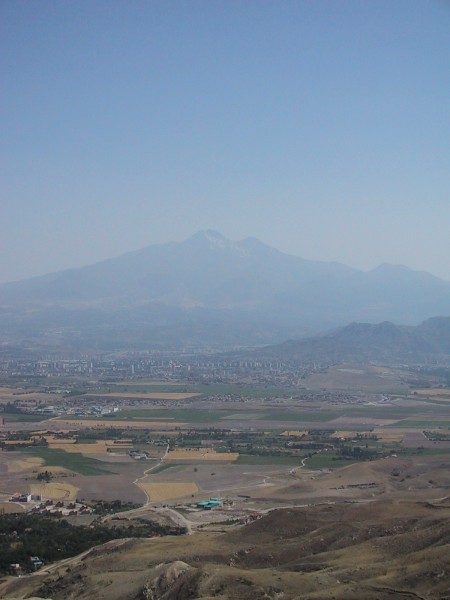 view from the kiosk over the city of Kayseri and Mount Erciyes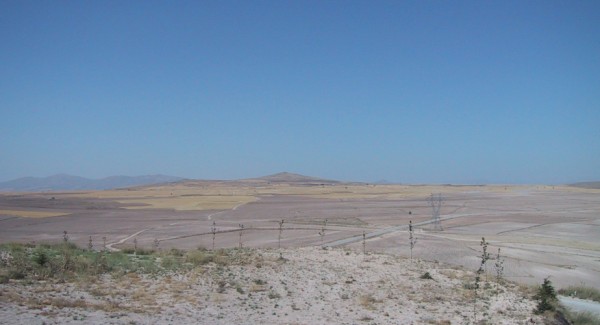 view from the kiosk over the Maşadiyye Plain
©2001-2019, Katharine Branning; All Rights Reserved. No part of this site may be reproduced in any form without written consent from the author