The Seljuk Han of Anatolia
AK (AKSARAY) HAN
---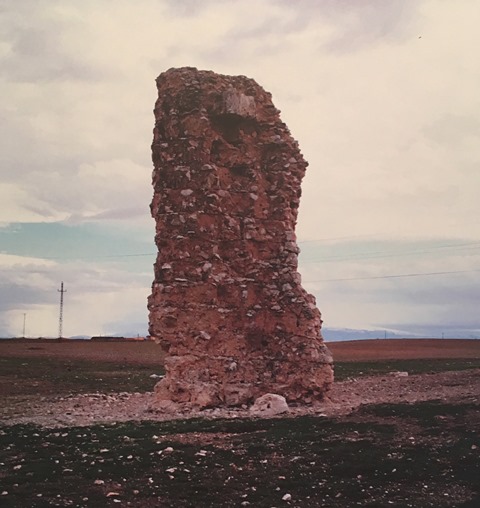 Karpuz, Anadolu Selçuklu Eserleri (2008) v.1, p. 68
DISTRICT
68 AKSARAY
The Ak (Aksaray) Han is located on the Konya-Aksaray road in the village of Yenikent (Akhan Amaret exit). Remains of one wall, 4 m high, can be seen. Built in 1156-1192; also known as the Kiliç Arslan Han. It had the covered section and open courtyard plan. The han is now in ruins. Next to the han was a cistern.
REFERENCE
Acun, H. Anadolu Selçuklu Dönemi Kervansarayları. Ankara: Kültür Bakanlığı Publications, 2007, p. 476.
Bell, G. Gertrude Bell Archives, 2014. www.gerty.nlc.ac.uk, photo File I-193-4.
Karpuz, Haşim, Kuş, A.,Dıvarcı, I. and Şimşek, F. Anadolu Selçuklu Eserleri, 2008, v.1, p. 68.
| | |
| --- | --- |
| Photo taken by Gertrude Bell in 1907 (I-193) | Photo taken by Gertrude Bell in 1907 (I-194) |
©2001-2018, Katharine Branning; All Rights Reserved. No part of this site may be reproduced in any form without written consent from the author.