The Seljuk Han of Anatolia
ANI HAN
---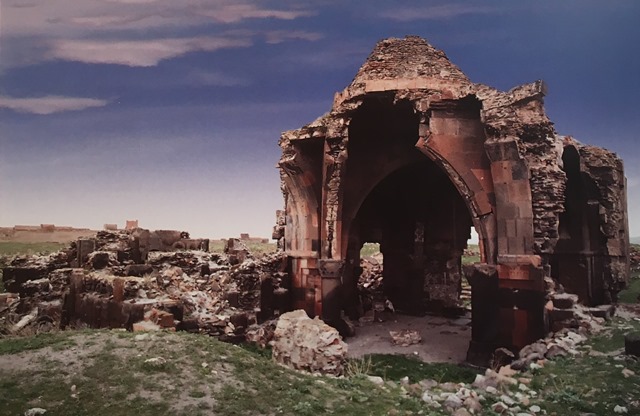 Karpuz Anadolu Selçuklu Eserleri (2008) v.1, p. 416
DISTRICT
36 KARS
LOCATION
40.506464, 43.572278

DESCRIPTION
The Ani Han was built in the beginning of the 12th century and is located in the ruins of the city of Ani, near Kars.
The city of Ani has been known since the Bronze Age. Ani became an important crossroads for merchant caravans in the 10th century and the city controlled trade routes between Byzantium, Persia, Syria and central Asia. From Ani, other routes would have led into Georgia and over the Pontic Mountains to the shores of the Black Sea. It is interesting that it was this route, via Ani, rather than the Erzurum route, that was chosen in the 1270s by the Nestorian priests Rabban Sawma and Markos.
It is one of the most important buildings of the city.
It has a rectangular plan and an elaborate crown door.
BIBLIOGRAPHIC REFERENCES
Karpuz, Haşim. & Kuş, A. & Dıvarcı, I. & Şimşek, F. Anadolu Selçuklu Eserleri, 2008, v.1, p. 416.
©2001-2023, Katharine Branning; All Rights Reserved.