The Seljuk Han of Anatolia
ANI HAN
---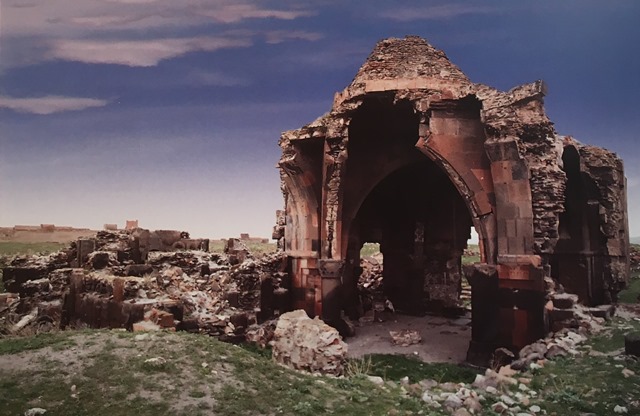 Karpuz Anadolu Selçuklu Eserleri (2008) v.1, p. 416
DISTRICT
36 KARS

DESCRIPTION
The Ani Han was built in the beginning of the 12th century and is located in the ruins of the city of Ani, near Kars.
It is one of the most important buildings of the city.
It has a rectangular plan and an elaborate crown door.
BIBLIOGRAPHIC REFERENCES
Karpuz, Haşim. & Kuş, A. & Dıvarcı, I. & Şimşek, F. Anadolu Selçuklu Eserleri, 2008, v.1, p. 416.
©2001-2019, Katharine Branning; All Rights Reserved. No part of this site may be reproduced in any form without written consent from the author.