The Seljuk Han of Anatolia
AYRANCI ATLAS HAN
---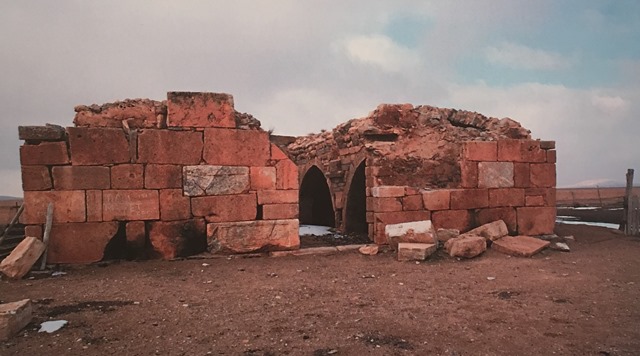 Karpuz, Anadolu Selçuklu Eserleri (2008) v.1, p. 410
DISTRICT
70 KARAMANMARAŞ

DESCRIPTION
Located next to the train tracks in the village of Hüyükburun in the Ayrancı district in the middle of a flat plain. This is a compact han, in a relatively good state, with a central courtyard surrounded by arcades. Many spolia stones were used in its original construction, and have disappeared due to scavengers. The stone blocks and spolia material was built using lime mortar, traces of which still remain.
A local legend says that the han was built by an elderly lady.
It is currently being used as a sheep-fold by the local villagers.
BIBLIOGRAPHIC REFERENCES
Karpuz, Haşim. & Kuş, A. & Dıvarcı, I. & Şimşek, F. Anadolu Selçuklu Eserleri, 2008, v.1, p. 410.
©2001-2021, Katharine Branning; All Rights Reserved. No part of this site may be reproduced in any form without written consent from the author.