The Seljuk Han of Anatolia
DEVE HAN
---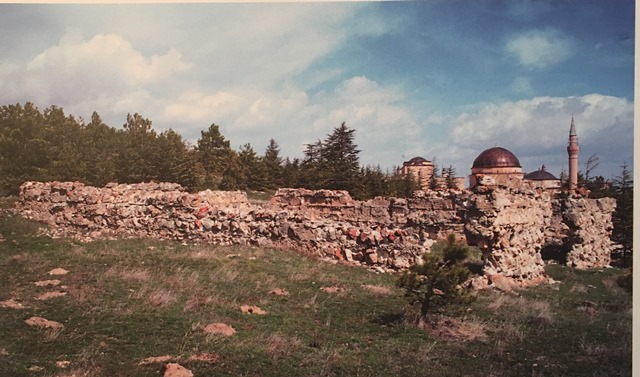 Karpuz Anadolu Selçuklu Eserleri (2008) v.1, p. 334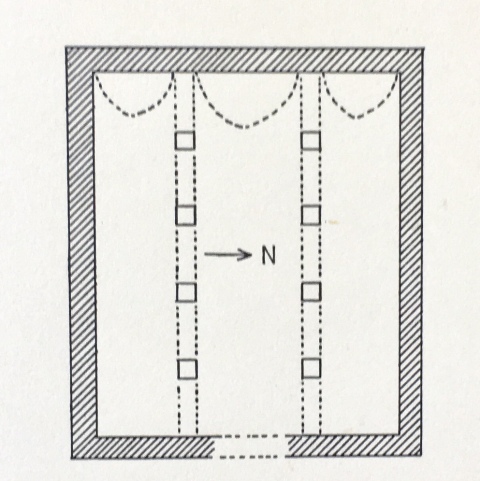 plan drawn by Erdmann
DISTRICT
26 ESKISEHIR

DESCRIPTION
39.440539, 30.693955
The Deve Han is part of the famous complex of Şeyyid Battal Ghazi, located in Şeyitgazi on the Eskişehir-Ankara road. It is 150 m southwest of the mosque complex and measures 360m2. It was probably built at the same time as the complex in 1207-10 during the reign of Giyaseddin Keyhüsrev I. It may have not been a true han but more of a resting spot for pilgrims visiting the nearby turbe and tekke. Only a few outer walls can be seen.
BIBLIOGRAPHIC REFERENCES
Erdmann, Kurt. Das Anatolische Karavansaray des 13. Jahrhunderts, 1961, pp. 151-2 no. 41.
Karpuz, Haşim. & Kuş, A. & Dıvarcı, I. & Şimşek, F. Anadolu Selçuklu Eserleri, 2008, v.1, p. 334.
©2001-2023, Katharine Branning; All Rights Reserved.