The Seljuk Han of Anatolia
HANOBASI HAN
---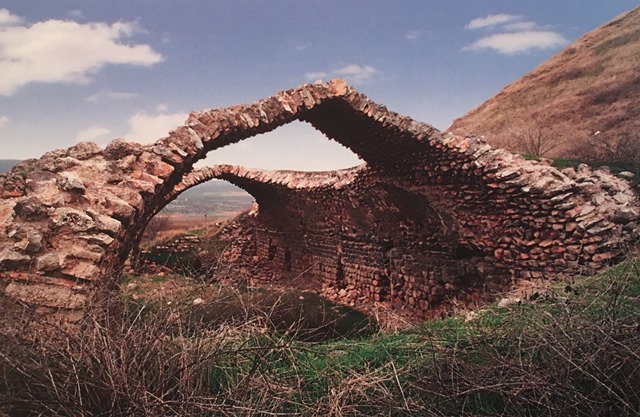 Karpuz, Anadolu Selçuklu Eserleri (2008) v.1, p. 402
DISTRICT
23 ELAZIG
DESCRIPTION
The Hanobası Han is located near the village of Hanobasi in the Pazarcik district. It is also known as the Pazarcik-Hanobaşı-Kubatli Han. The walls and arches are remaining, and they have sunk below the ground level. This was a very large han.
REFERENCES
Karpuz, H. & Kuş, A. & Dıvarcı, I. & Şimşek, F. Anadolu Selçuklu Eserleri, 2008, v.1, p. 402.
©2001-2018, Katharine Branning; All Rights Reserved. No part of this site may be reproduced in any form without written consent from the author.