The Seljuk Han of Anatolia
ARGIT HAN
---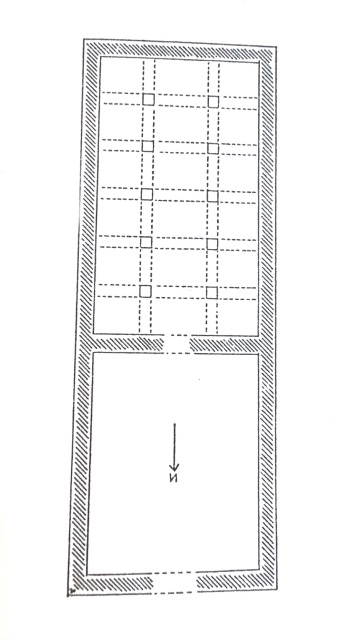 plan drawn by Erdmann
DISTRICT
42 KONYA

LOCATION
The Argit Han is located on the Konya-Akşehir Road, in the town of Argithan.
PATRON
The han is dated to 1201 as inferred by the foundation charter of the Iplikci Medrese in Konya which names Sipehsalar Semseddin Altinapa as the builder of this han as well. Vizier Altinapa is also considered the patron of the nearby Altinapa Han.
BUILDING TYPE
Covered open courtyard (COC)
REFERENCES
Acun, H. Anadolu Selçuklu Dönemi Kervansarayları. Ankara: Kültür Bakanlığı Publications, 2007, p. 481.
Erdmann, Kurt. Das Anatolische Karavansaray des 13. Jahrhunderts, 1961, p. 32-33 (no. 2)
©2001-2018, Katharine Branning; All Rights Reserved. No part of this site may be reproduced in any form without written consent from the author.